Introducing TIDY app: 'Uber for Cleaners' Launches in Canada
Do you dread trying to find a good cleaner for your home, apartment,   or Airbnb? TIDY app aims to solve this persistent dilemma…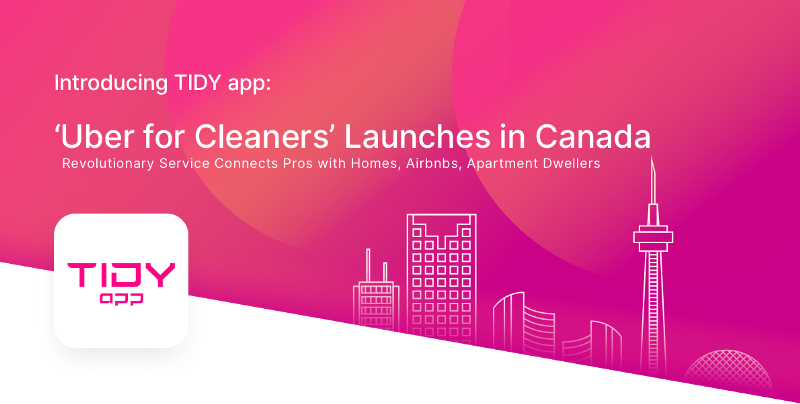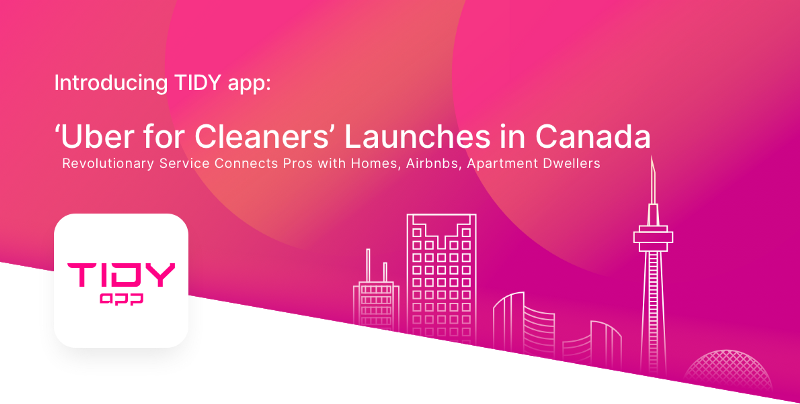 Do you dread trying to find a good cleaner for your home, apartment,
or Airbnb? TIDY app aims to solve this persistent dilemma. Combining state-of-the-art technology along with a team of verified cleaning professionals, TIDY app is launching in Canada on Jan 7th, 2020.
Founded by Gloria Oppong and Derrick Agyiri, TIDY app aims to do the "dirty" work of locating, vetting, and retaining reliable pro cleaners for busy people that need them. In many ways, it operates like other service-on-demand apps such as Uber or DoorDash.
"TIDY app is designed so that you can set a cleaning appointment at a time convenient to you in seconds. A pro cleaner will see the new job in their area and accept the task. It's that simple," Ms. Oppong said.
In addition to convenience, pricing and security are also integral to TIDY app. The average price of cleaning a one-bedroom apartment is expected to be $50 — $60, considerably lower than a traditional cleaning service. To ensure that cleaners are reputable, TIDY app does an extensive background check on each applicant; cleaners are also rated on every job they perform. "We are committed to earning your trust," Ms. Oppong added.
Oppong and Agyiri have a track record of success including AceBy, a platform connecting freelance professionals with clients. The idea for TIDY came about because they realized 85% of AceBy's growth was in the cleaning services sector. "That's when we knew we were on to something," said Ms. Oppong.
After months of beta testing, they are now ready to unveil it to both customers as well as cleaning professionals looking for steady work.
Available on both iOS and Android, TIDY app is being rolled out in Toronto and Montreal before it is released throughout Canada; a US version is anticipated as well. "Eventually we hope to TIDY app every home, everywhere," she said.