Best Vacation Rental Cleaning Management Tools 2023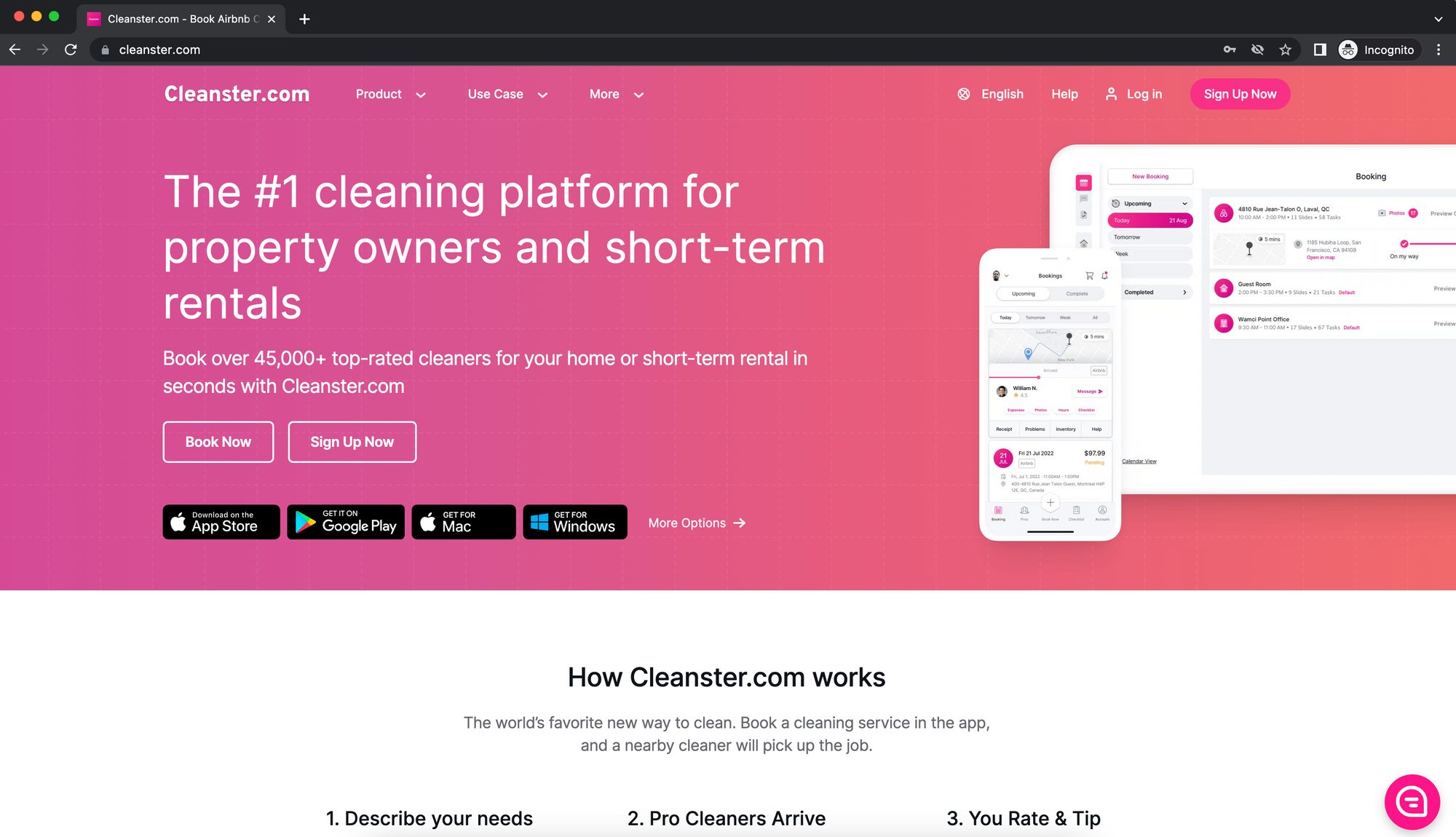 Your success as a vacation rental company hinges on your guests' first impressions. The impression starts from the lawn, yard, and patio, to the rooms, kitchen, bathroom, and backyard. Some cleaning management companies are not competent enough. Look through these top 5 vacation rental cleaning tools for 2023.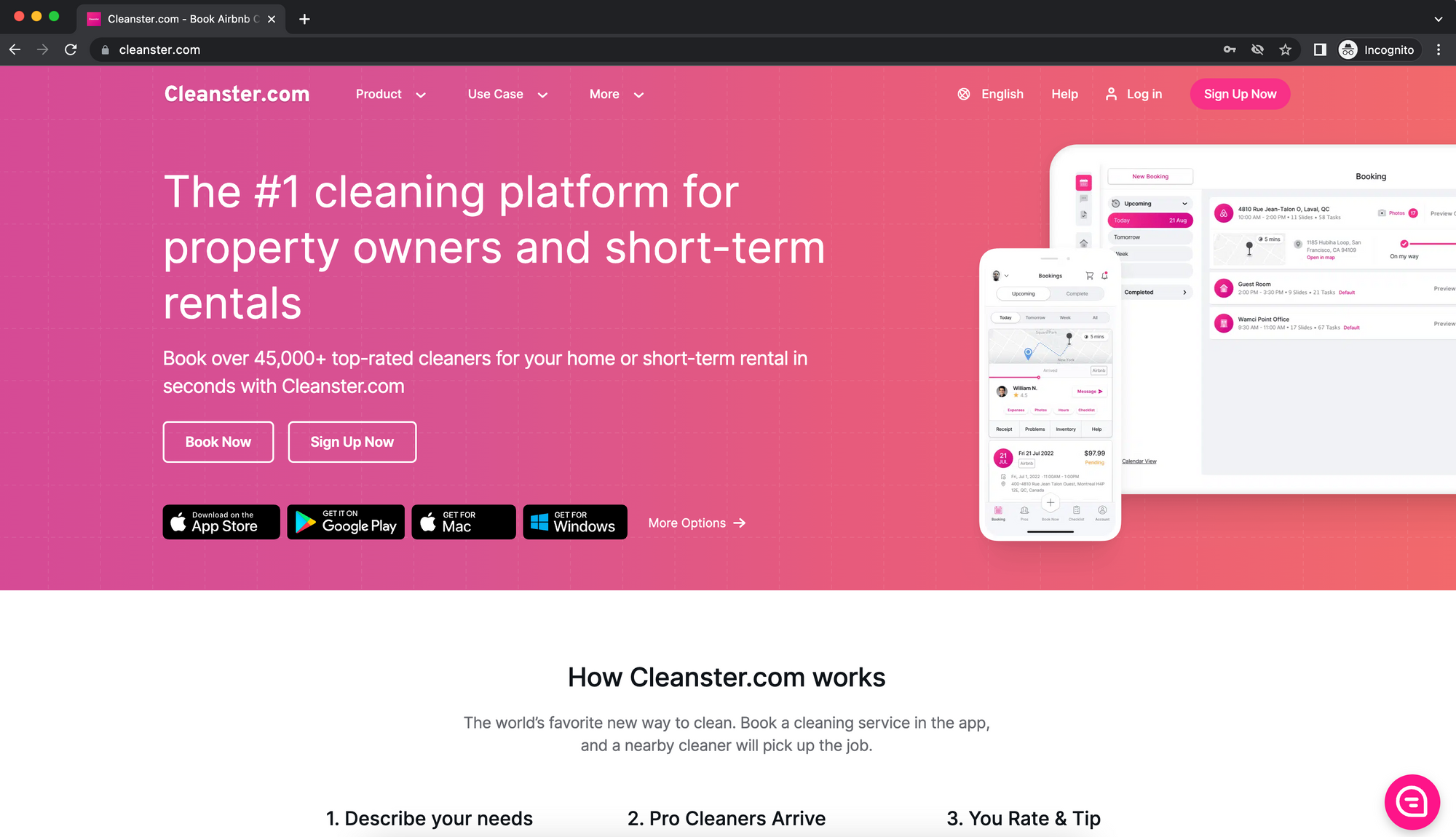 Cleanster.com is the best on this list and is highly featured in many reviews and rating guides. The company was formally known as TIDY app and officially offers four AirBnB cleaning services: home, office, short-term, and vacation rental. The latter, the focus for today, allows for auto-booking using your property's calendar link. With one touch, you can set up your bookings through the app. The property listing for the platform is also highly reputable, as their checklist templates are constantly being updated with practices indicated by the CDC and WHO.

You also don't have to be limited to the standard cleaning list; feel free to customize your checklist to your company goals, guests' preferences, and unique wants. Finally, the platform provides real-time visibility to verify where and when your cleaner is on the job. Not only does Cleanster.com offers these with a tested (20,000+ hosts) review, but security measures are also in place to ensure all information is kept safe at all times.

Unique Features:
Cleanster.com offers task scheduling to prepare cleans, inspect, maintain repairs, and perform other property care tasks, ensuring that the right job is assigned to the right person at the right time. The platform has over 45,000 professionally trained cleaners in-house. Inventory and linen management ensure your guests have the supplies to replenish items after each stay. Cleanster.com's asset management helps you drive insights from property details and task history to increase quality, safety, and cleanliness and deliver a better experience for guests and owners.

Limitations:
The platform is only available to guests within the UK, US, and Canada.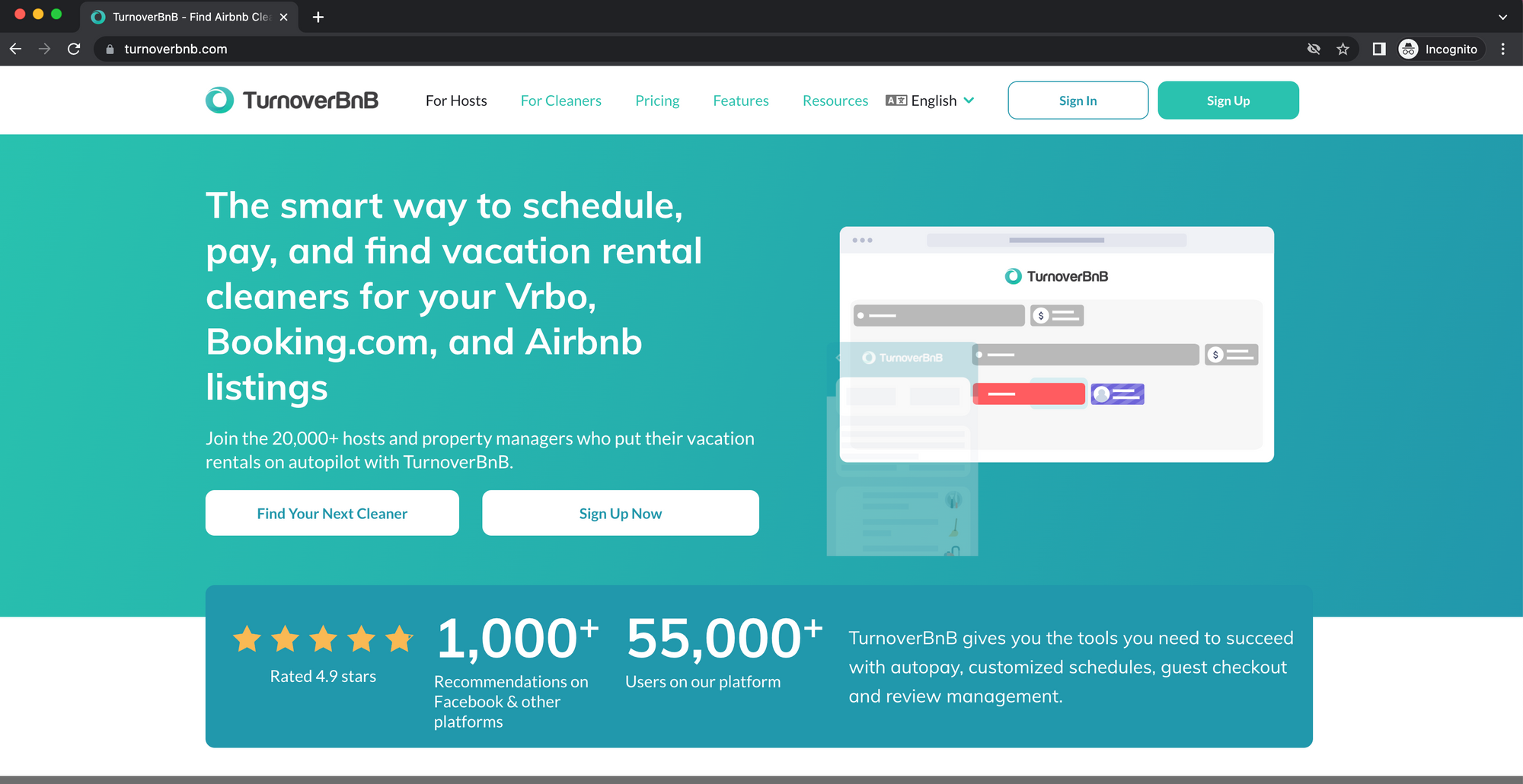 TurnoverBnB is another top rental cleaning management tool with many features that put it in the spotlight. Closely related to Cleanster.com, including its interface, the easy-to-use platform offers over 25,000 cleaners to manage and tidy up your property in preparation for your guests. The management and cleaning tool provides an automatic calendar sync that allows you to pull your guest calendar from their supported PMS for easy booking. It also permits auto-scheduling and automatic payments and provides a mobile app to supervise and manage booking processes. While many other features are available on this tool, it is very similar to Cleanster.com.

Unique Features:
The platform has an inventory management tool that notifies you when your inventor essentials are running low.

Limitations:
Though the features are similar to Cleanster.com, many provisions still need to be included. Further, the pricing could be more competitive.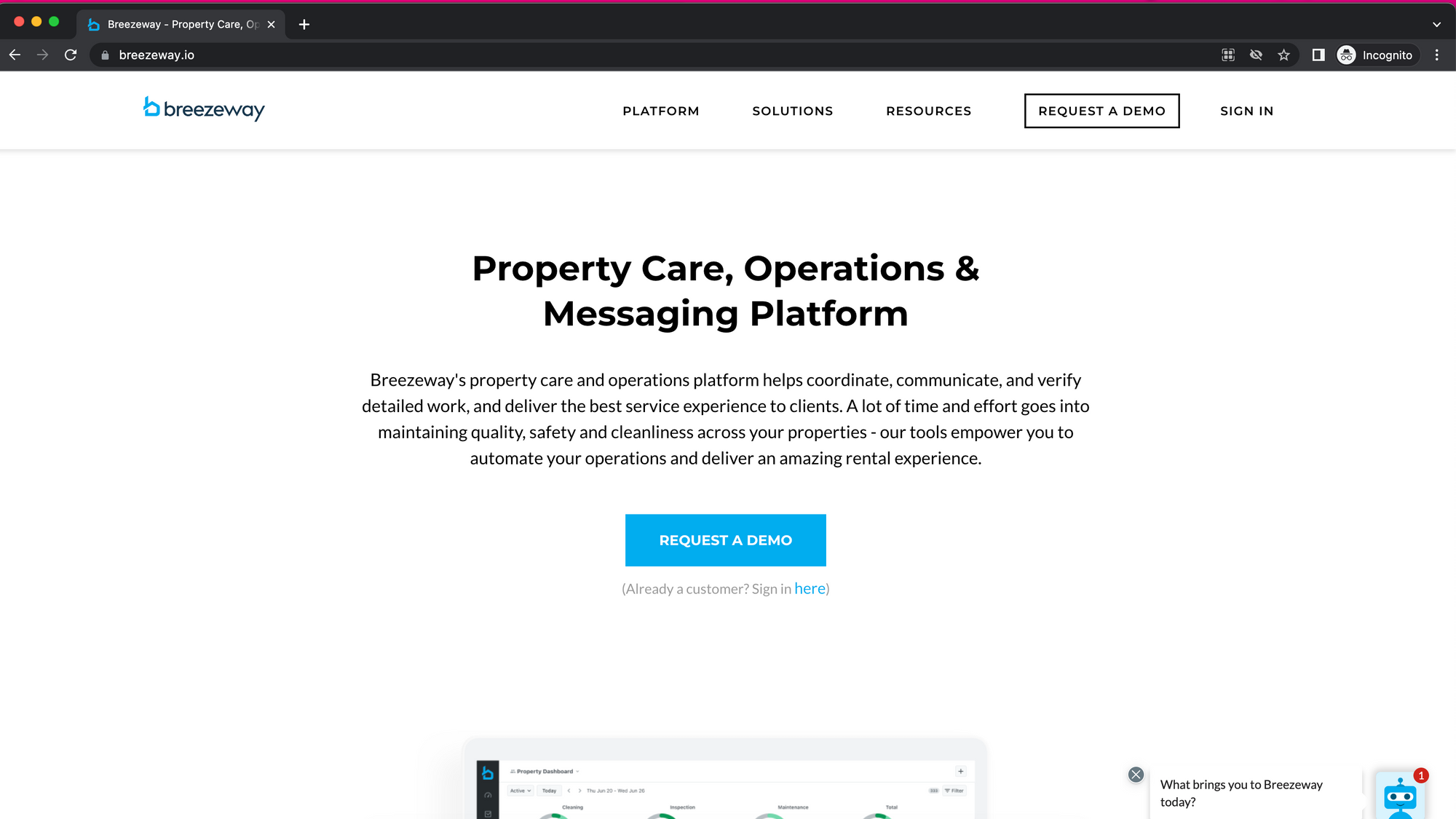 Looking for a tool that allows you to coordinate, communicate, and verify details work? Then it's Breezeway. Though they do some vacation rental cleaning, they are fully into vacation rental management. They provide many tools (not all of them can be mentioned in this guide), but there is a major set of four. Breezeway offers a dynamic integration with over 30 PMS tools for easy operations, innovative messaging tools for better & direct communication, and detailed property inventories. The platform is top of the game in task automation, comprehensive reporting, safety and compliance programs to ensure the safety of your guests, preventative maintenance, and so on.

Unique Features:
Breezeway allows hosts to make additional revenue through its unique gap night messaging.

Limitations:
The management tool dedicates only a fraction of its services to vacation rental cleaning.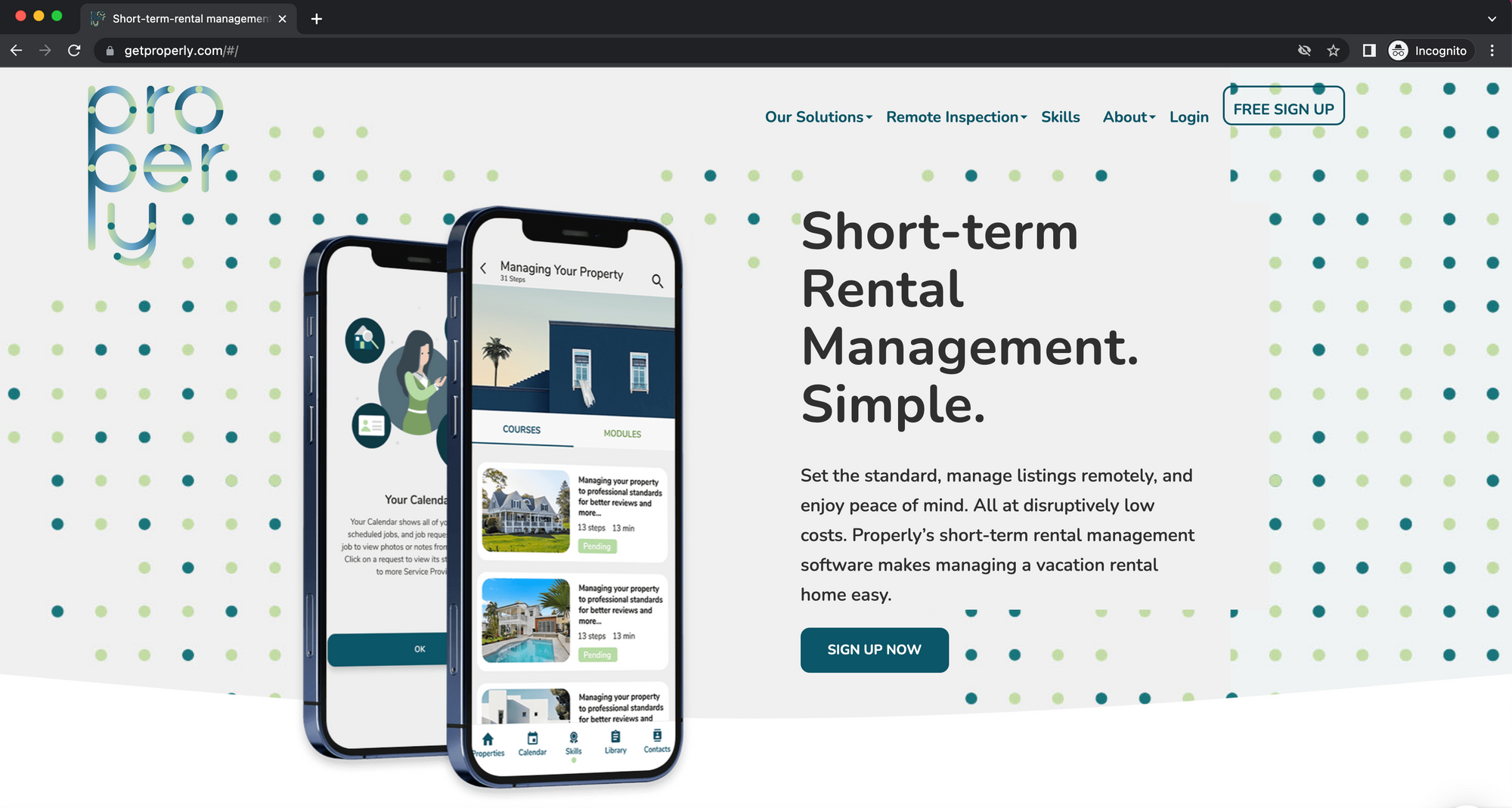 Properly has three different services; solutions for owners, service providers, and property owners. Similar to Breezeway, this platform also offers rental management services with a unique touch. As a professional remote property management assistant, this private-label platform fast-tracks verification processes and other remote management services. Some features to expect to include remote inspection by the management team, cost-effective services, access to trained service providers (including cleaners), and the best practice checklist, among others.

Unique Features:
Properly boasts of understanding what every host needs as a team of property owners. Also, remote inspection allows you to continue property management even if you are indisposed.

Limitations:
The platform also dedicates a fraction of its services to cleaning. Further, remote inspection is mandatory, which could be less trustworthy for some hosts.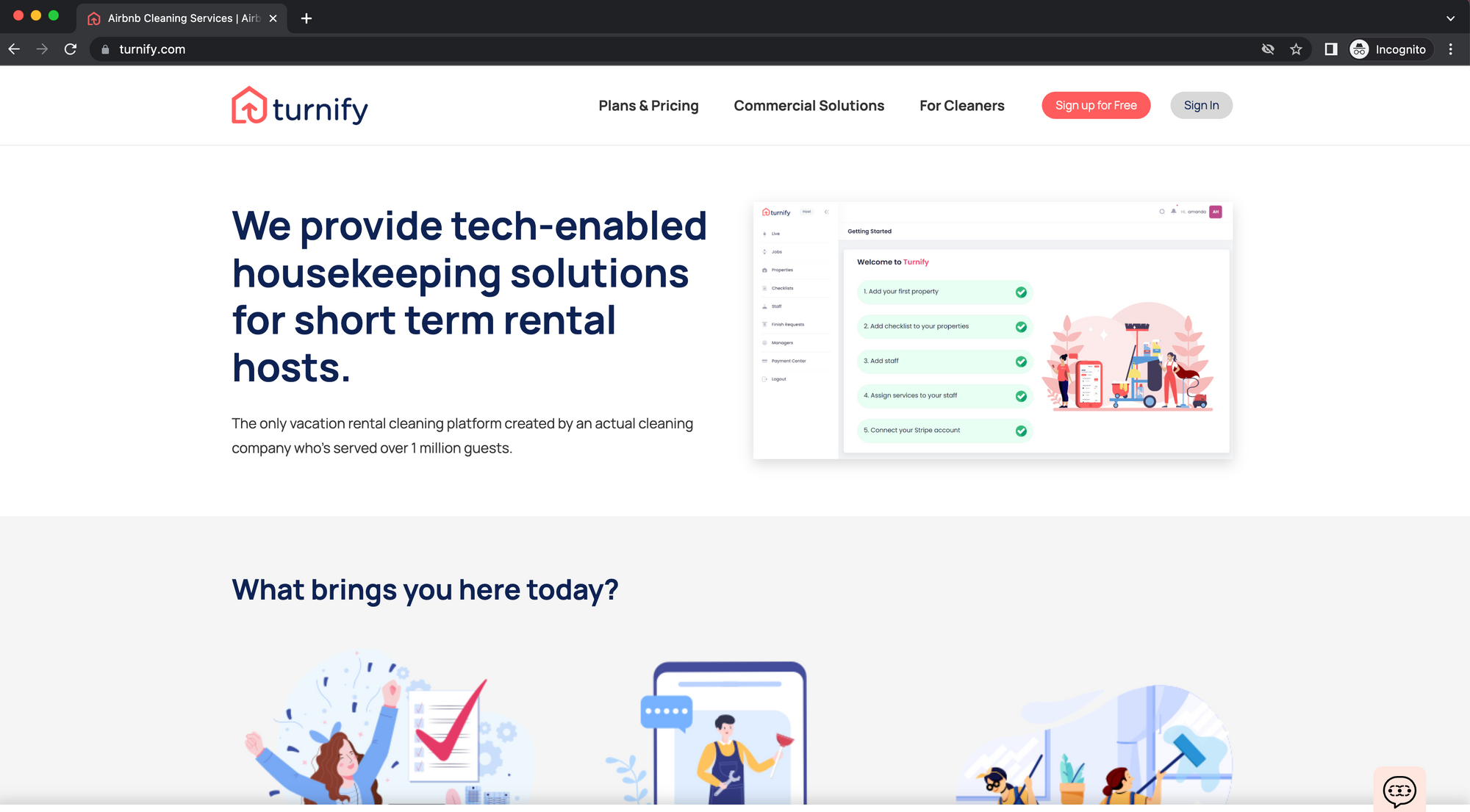 Not every host needs a team of cleaners; some only need a tech-based solution to manage the property's cleanliness and management affairs. If this is you, then turn to Turnify. The platform specifies running the day-to-day management of your provided cleaners by ensuring checklist adherence, arrival times, consistent messaging & follow-ups, and the implementation of various tasks. Other features of the platform include auto-scheduling of cleaning tasks after checkouts, virtual inspection, scoreboards for cleaners to track cleaners' improvement, and a customizable checklist.

Unique Features:
Turnify also offers virtual inspection but, more importantly, contributes to training your cleaners to perform effectively. Though Tunify has in-house cleaners, they are only available when you have a pro account.

Limitations:
The platform cannot supervise and ensure the best cleaning services based on standards; it only supervises and manages cleaners.

Now that you have gone through the five (5) top best tools consider why you need to pick one right now.
Businesses like it when a new customer walks in the door - it's why sales and marketing exist. However, the true treasure lies in a returning customer. Keep your rooms and property clean and organized, and renters become loyal to your service.
Another reason you need to hire a cleaning service today with the best features is to prepare your property for the best reviews. When a home looks prepared for guests, they feel special enough to write you good ratings. Great reviews have other benefits as well.
Finally, when outsourcing your vacation rental cleaning to professionals, you protect your reputation. You'll also preserve the reputation of your business.
If you are still staring at that list, wondering which you should choose, use the following guidelines to make an informed decision.
The first thing to consider is the standard checklist and what it covers. While it is more elaborate than this, a standard cleaning checklist should cover the bathroom, kitchen, bedrooms, living room, exteriors, and areas for monthly maintenance. Other areas to be covered are the washer and dryer exteriors, laundry rooms, storage rooms, and so on. Cleanster.com's custom checklist allows you to manually input what you want and don't want using the standard checklist as a baseline.
The basic qualities of a good vacation cleaning management tool are a good checklist, messaging tool, the right gear, a good number of cleaners, and auto-scheduling. But when there are additional tools like geo-tagging, real-time visibility, and automated calendar linking, that boosts the points.
PMS helps to make cleaning services easier. But other than quantity, the quality of supported PMS tools matters. Airbnb, VRBO, Hostway, Tripadvisor, Booking.com, HomeAway, and other reputable PMSes support Cleanster.com.
Though you only need about one or two cleaners on your property, it is a plus when the staff is well-trained and within proximity. Cleanster.com employs professionally trained cleaners who are not just there to make money but have made a name for themselves. The platform also boasts over 45,000 cleaners worldwide, so you can easily find a cleaner near you.
Finally, the fee would tell if the management tool is for you. While the fee ranges based on how many jobs you propose, the frequency, and the duration to get things done, the average cleaning fee should be around $60 to $70 per booking when all items are equal. Cleanster.com prices flexibly, making it easy for you to take charge of your booking process. The team at the cleaning management would give you an estimate of the time and price based on the size.

There you have it - the best cleaning management tools for your vacation rental in 2023. Scroll back up to the list and look at each vacation rental cleaning service, what they offer and how they align with your goals. The level of professional cleaning determines whether your customers will return for a second booking. So follow the guide above to choose the best one for your property and guests.