What a good spring clean can do for your mental health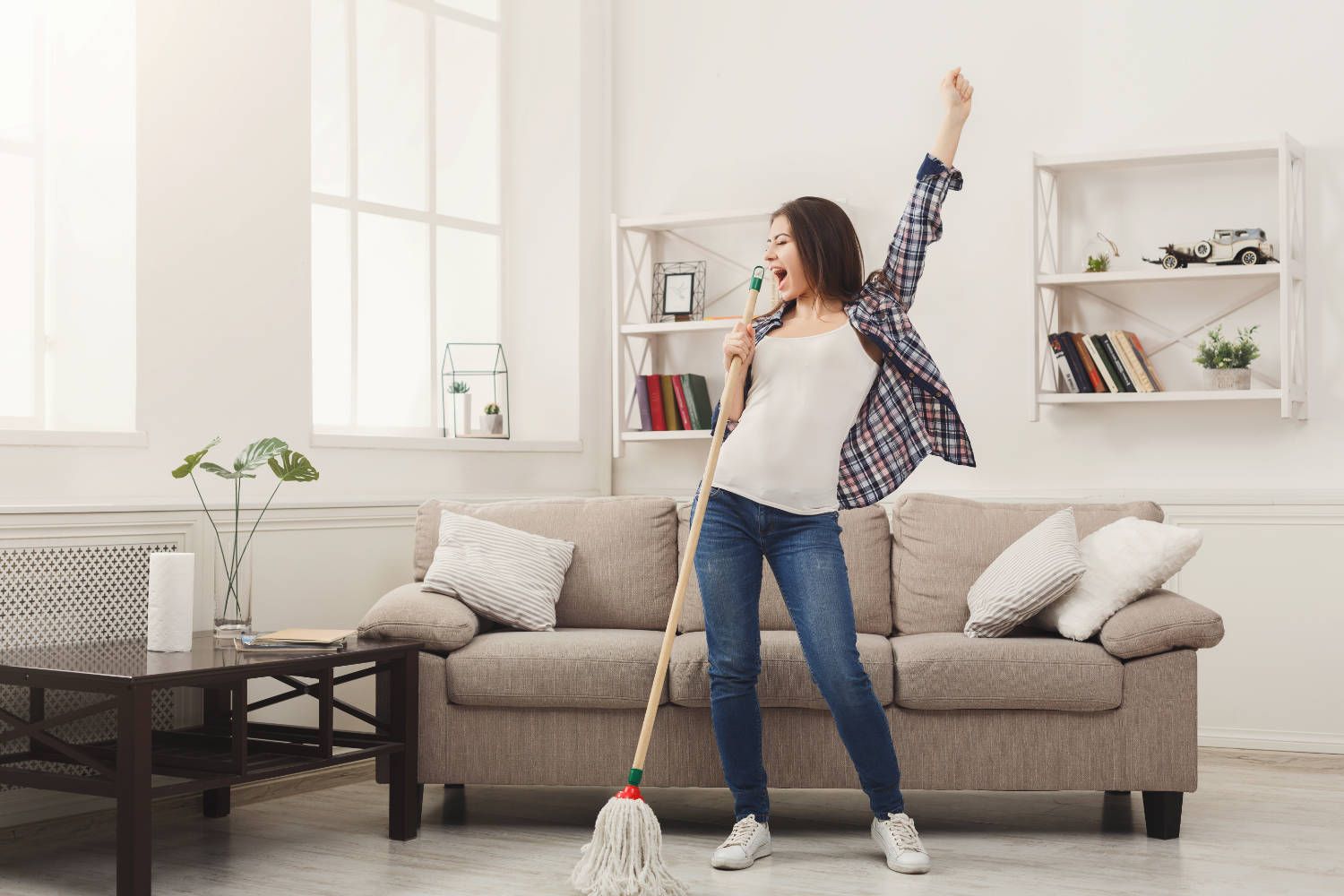 While the skies might still be grey and the flowers might not have all bloomed, Spring is indeed upon us. That also means that it's spring cleaning time, when we can all get our yearly fix of deep cleaning our homes.
Spring cleaning isn't just good for your home though, it can also be very good for you. Cleaning in general has always been good for your mental health, as the act of cleaning helps to clear the mind and living in a clear space keeps the mind clear too.
The start of the good weather also comes at a very good time for spring cleaning, as we can all show some love to the outside parts of our home. These places might not be seen as often but keeping them clean will lift the overall atmosphere.
The actual act of cleaning and decluttering also has an energising effect. It's a mental reaction to organising and cleaning that fills everyone with the energy to use on other challenges.
This act is said to be a way for our brains to take control of our own environment, which makes it feel much safer and secure when it knows and controls its area. When you're cleaning the house, you're letting your brain know that it's in a safe place that it controls.
Living in a less cluttered and potentially dirty space is also very positive for your physical health. Higher quality of air and more space to move about lets your body heal and improve, which has a knock-on effect on mental health.
In terms of sleep and getting a good night's rest, sleeping in a clean and well-made bed is proven to help you get a full and deep sleep every night. That means no clothes, books or whatever else on your bed when you sleep.
If you are living with family, spring cleaning can also be something that is done together. Especially if you are cleaning outdoors, it can be a great way to get the kids involved or let them do some of the muddy work.
Spring cleaning together can be very valuable family time, which is always positive for anyone's mental health. Spending that time together helps to improve bonds between family members and foster a positive spirit in the household.
Everyone is free to clean whenever they want of course, but the yearly ritual of spring cleaning coincides with the return of sunny days and warmth. It's a ritual that energises you for the year to come.
The cleaning that is done in the spring also makes your life much easier moving through the months. The cleaning done later will be minor and you will have saved yourself a lot of stress and hard work.
You can, of course, get a TIDY app professional to help you through the Spring Cleaning season. A pro can show you some new techniques and help lessen the load.
To book a local cleaning professional with TIDY app, head to tidyapp.io and find out more.