Our Top 5 Rental Cleaning Tips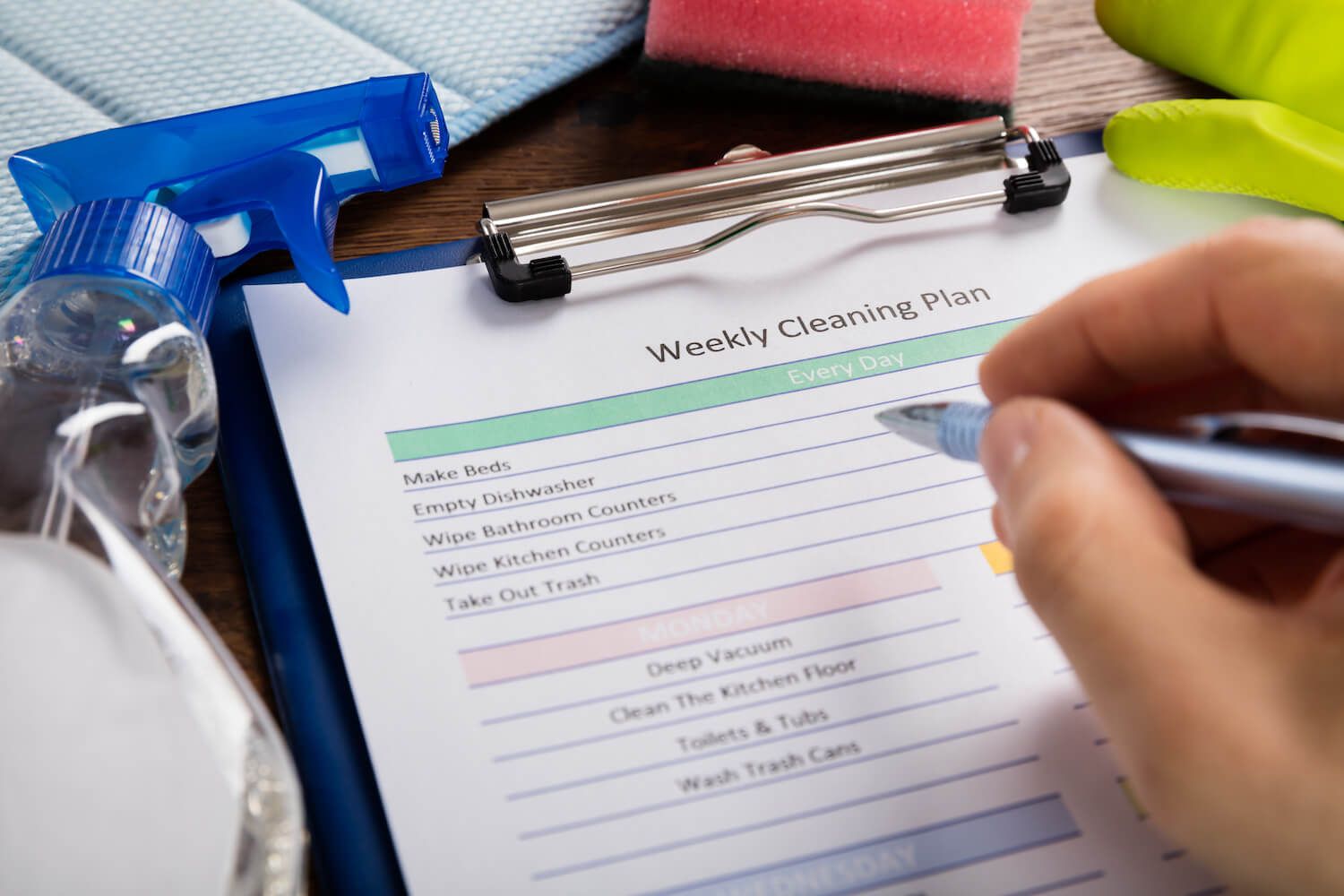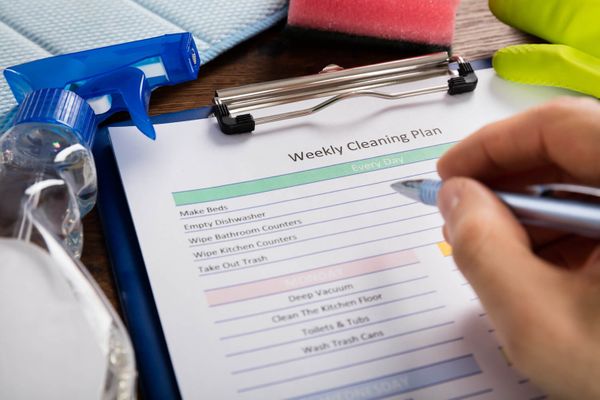 Owning and maintaining a rental property sure is tough right now, with so many potential tenants rethinking their move and some of the younger ones deciding to stay in the family home for the time being. However, this doesn't for a second mean rental owners should take their foot off the gas. Tenants are out there, and the sector has to be adapting to the current situation and preparing for whatever may come.
For the here and now, and for what's to come, here are our top 5 rental cleaning tips to keep your rentals good to go.
Plan before you start
Before you even set foot in the property, we'd recommend carrying out a little risk assessment of your property. This means finding out what areas of your property will be "high touch", have lots of chances for germs to survive, and might just not be cleaned regularly by tenants. It's good to know what areas to focus on when you're cleaning, but it's even better to know which areas to be careful around when you're actually in the property. It will also allow you to be fully prepared before you get to the property, with all the tools and supplies to give it a clean like never before.
The ASSC has a handy list of protocols to keep in mind.
Protect yourself
Whether it's you that's doing the cleaning yourself or a TIDY app professional doing the cleaning, it's absolutely essential that you wear proper clothing, protect your hands and mouth, and wash your hands regularly. This includes gloves, an apron and an appropriate face covering. There's no way to tell for sure how Covid-secure a tenant has been, so we absolutely stress that keeping yourself and your cleaners safe has to be priority number one. Also, if you're cleaning across multiple properties, make sure to change gear as there is still a risk of taking germs from one place to another.
Ventilate
It's an easy one to miss out but keeping your property well ventilated doesn't just help to do away with dust. It can also help to get rid of airborne Covid-19 virus particles by cycling airflow through the property. Apart from that, it also helps massively to banish any unwanted smells, to regulate levels of moisture, and to just keep the place feeling fresh. It's also good to keep windows open while you're cleaning, as the added ventilation will help to avoid any issues with strong cleaning chemicals.
Focus on "high touch" areas
This one is a must for the Covid age, as any part of the property that gets touched often can be a hotbed for any germs. This means door handles, drawer knobs, and even cutlery needs to be given a DEEP clean. We recommend an intense disinfection of anything that might have been handled in the property, make sure to be careful with any electronics like TV remotes and the like. If you have a dishwasher, you can pop the cutlery and crockery in on a hot cycle to clean them. It's the same for blankets and bedsheets in the washing machine, making sure they're thoroughly cleaned before they are next used.
You can download a list of common high touch areas here.
Keep your tenants in the loop
The whole point of this is to keep you and your tenants safe, and it helps a lot to keep them aware of what's been done before they have even arrived. Let them know how the property has been cleaned, what areas they should clean regularly during their stay, and where the cleaning supplies in the property are. It's a team effort to fight against the virus, and only by working with your tenants can you keep everyone safe and sound through this difficult time.
If you're thinking of employing a cleaner to come in and clean your property, make sure they know the guidelines and are keeping themselves safe. It's a team effort, and we will get through this.