From button to bell: What happens at TIDY
We pride ourselves on being transparent. Every customer can see the process of their cleaning from start to finish on their app.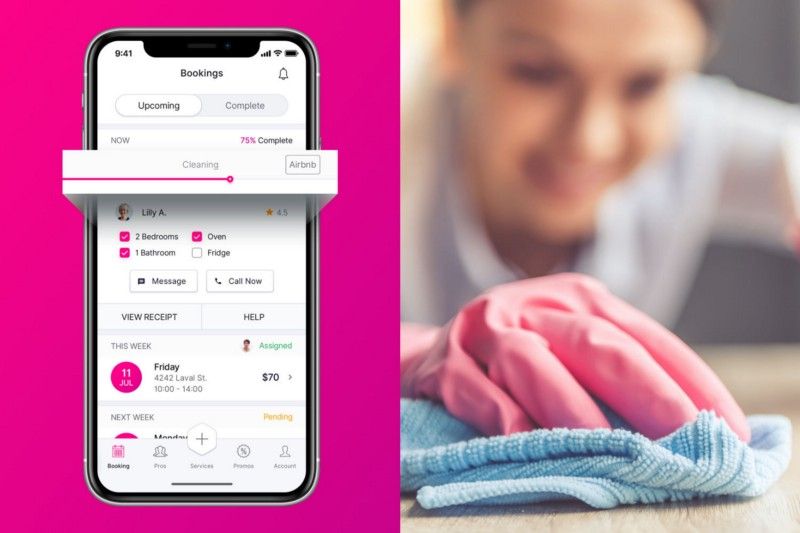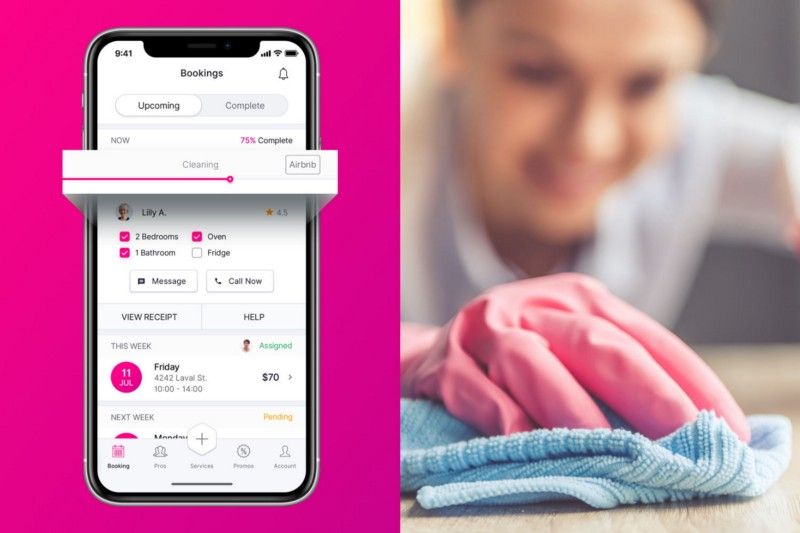 We pride ourselves on being transparent, from top to bottom. Every customer can see the process of their cleaning from start to finish on their app, and any feedback is always warmly welcomed by us and our cleaners alike. We're always working to make it all as easy and friendly as possible for the lovely people on both sides.
So, we thought it would be a good idea to give you a little guide to how the process works on our side of the screen.
Our People
Let's start with how we choose our cleaners. Each potential cleaner puts forward their application and goes through a thorough vetting process to make sure every cleaner we hire fits our strict policies. We make sure that only the best people, not just the best cleaners, make it through and become a TIDY cleaner.
Each cleaner gets to decide their schedule, as we know everyone has their own life to work around. We're more than happy to fit schedules around childcare or other responsibilities — we know how hard it can be, and we know how important it is to work in a place that understands. Each cleaner also picks an area they want to work in, making sure all the properties they work in are within an area that's fine to travel to.
Our System
When our TIDY cleaners have picked their schedule and their area, they can see the jobs that would fit both. All of our TIDY cleaners are fully prepped with our training and regulations before they head out into the wide world, so they know what to expect from every single job. We'll let each customer know the cleaner assigned to their job, so they can see all the glowing reviews from past and current clients who have been just so impressed with their work. The hope is also to make sure the same cleaner comes to your property on a regular basis. This would mean that they can learn the intricacies of the clean, making the fantastic service even better each time. There are always times where this isn't possible, for a variety of reasons, but we'll always let a customer know when their regular cleaner isn't able to come, and who their stand-in will be for that time.
And Afterwards
After the clean is finished, our TIDY cleaners love to see lots of lovely messages telling them how fantastic their work is. We also love to see any feedback that would allow us to improve our service, as we're always looking to make TIDY that little bit better. A good rating will allow a cleaner to show off their work and get more and more jobs in their area.
For the customer it's a fairly easy ride, as you just pick how often you need your property cleaned and our great cleaners do the rest.
We're always so proud to work with the best cleaners in the industry, and the best customers too! We hope this peek behind the curtain has been insightful for you.
If you're interested in becoming one of our cleaners or a TIDY customer, head over to https://tidyapp.uk/ to find out more!