Don't be the next Airbnb horror story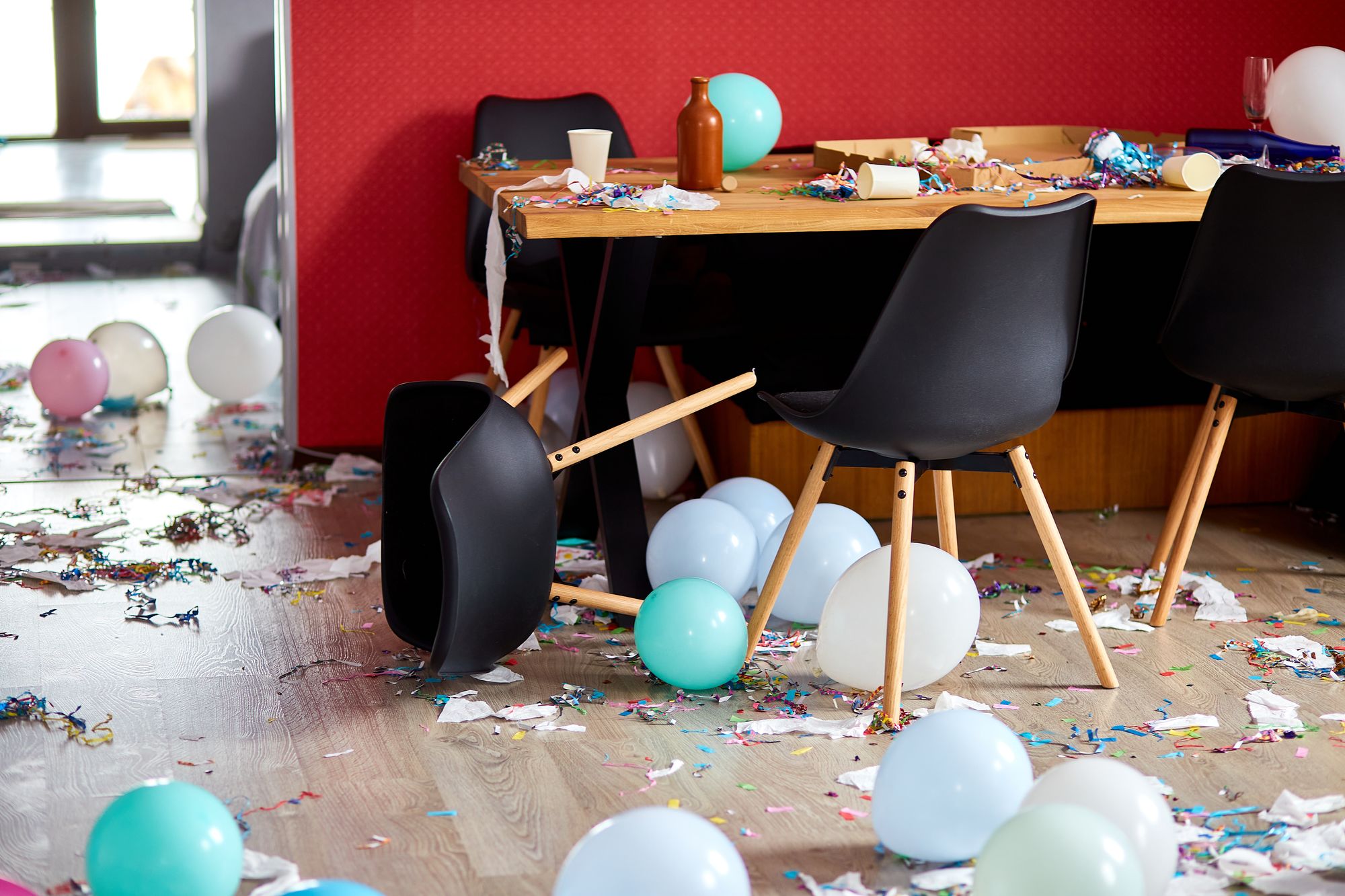 There are many places to read some awful Airbnb horror stories if you're looking for a cringe-worthy reminder that some guests aren't ideal. Instead, we'll go over some of the ways that you can prevent these situations from happening to you. After all, the best Airbnb horror story is one that didn't occur to you.
A familiar tale you hear is a host renting out their home during a notorious party holiday and coming back to a trashed place and a severe cleaning bill. As tempting as it is to capitalize on these events, you must be extra diligent. Take the time to talk with guests to get to know them better. Also, ensure you provide them with a comprehensive list of house rules to follow, so they understand your expectations as a host. Finally, trust your gut. Don't rent to them if you feel like your potential guest may break the rules. You deserve to come back to a clean, well-cared-for home. And not one that looks like a tornado of partiers blew through it.
Another familiar story that you hear is of travellers indulging in a few too many carnal delights when they're away on holiday. You often listen to travellers' accounts using vacation rental homes as places to do illegal drugs or as a base for escort services. Don't fall victim to these guests taking advantage of your hospitality. An excellent way to circumvent this horror story is to ensure you're constantly communicating and receiving payments through Airbnb.
If travellers intend to misbehave, they may want to pay in cash to keep their transactions off the record. Also, Airbnb has some great built-in insurance to help take care of any problems guests or hosts experience. But you can't take advantage of it if you don't complete a transaction through their site. The allure of getting paid in cash and saving the money on a transaction fee sounds excellent. But in reality, it's good to know you have some protection on your side when something like this is a possibility.
Unfortunately, accidents happen. You and your guests can be as responsible and diligent as possible, and an Airbnb horror story can still occur. Slips and falls, property damage or even fires happened while guests stayed at vacation rental properties. Other than choosing decor that will stand the test of time and laying out safety rules, insurance is another excellent way to protect yourself. As mentioned above, Airbnb does provide liability insurance, but getting a policy beyond that is recommended because costs add up quickly. It's better to be well-insured than kick yourself if an accident happens.