Cleanster.com Integrates with Hospitable.com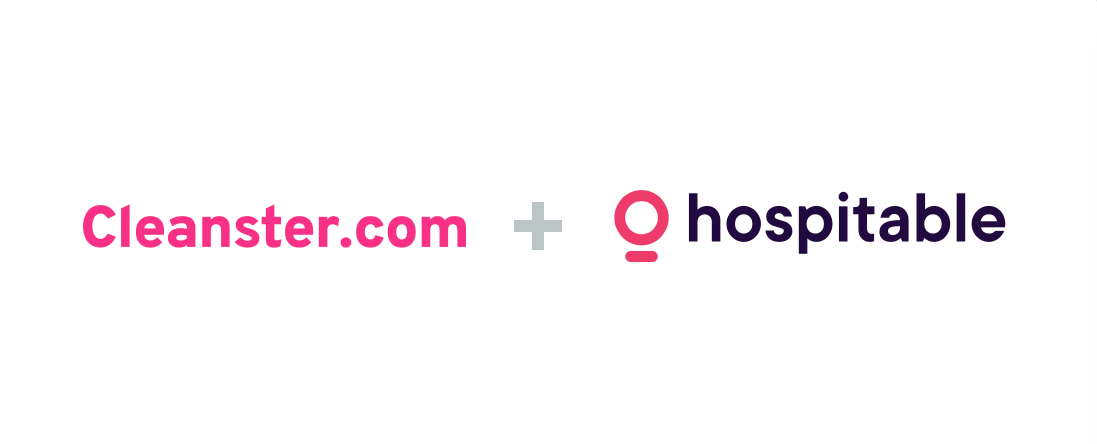 We're delighted to announce that we have a new partner, Hospitable.com. This is a hugely exciting opportunity to put our heads together and streamline the highest level of vacation property maintenance and management.
If you are looking for a new cleaner, simply provide your property details to get started with over 45,000 cleaners on Cleanster.com. Using their app, cleaners can receive updates, use checklists, report problems, track inventory, and send host messages.
About Hospitable.com
Hospitable.com is a well-known and trusted platform that centralizes all your rental properties in one convenient dashboard and automates communication with guests while maintaining a personal touch, ensuring your guests receive prompt and attentive service. They have earned the trust of the owners and managers of over 227,000 properties in 140+ countries.
In fact, Hospitable.com  users can now utilize Cleanster.com to automatically post cleaning tasks to the local vacation rental cleaning marketplace.  With cleanliness being more important than ever, we are happy to provide Hospitable users with updates on cleanliness and sanitation.  You can find out more about our new partner here.
Learn how to connect Hospitable to Cleanster.com.
Cleanster.com connects properties with local professional cleaners. Our users book a service through our app to be picked up by our nearby specialists. Property managers and cleaners can communicate easily through the messaging tools provided, which include different languages or voice memos for ease. Our messaging platform lets our users keep their team in the loop, notify them of any changes, and serve as a tool to keep your business running smoothly.
Our cleans include standard, deep, and customized cleans, and users can track the progress made without having to be there in person. Clients can automatically pay their cleaners through our app and request and receive photographic evidence. When our cleaners have finished, clients can rate and tip them through Cleanster.com, making every step straightforward.
Our services also include property inventories to help you leverage data and drive predictive tasks. If you usually have your own staff, you can request short-term professionals to keep things ticking over.
For those running vacation rentals, Cleanster.com can offer task scheduling, asset management, powerful integrations with PMS Systems and iCal, and reporting and analysis on your management data. We help you keep up to date on everything in your business while making high-quality services easily accessible.
We're looking forward to this new partnership's exciting opportunities. We feel confident that we will make a brilliant team between our expertise in cleaning rental properties and Hospitable's professional experience in assisting with the easy management of properties. Whether our users are new or loyal friends, this partnership will improve their experience. We know that Hospitable shares our values and passion for high-quality property management, and we're excited to be taking one step closer to our goal of full cleaning automation.
Moving forward, Hospitable users can sync their information with Cleanster.com and schedule their cleans, or they can opt for cleaning bookings to be made automatically, according to check-ins and check-outs. It's all about making it easy.
We are a passionate team at Cleanster.com, and we believe in connecting local skills with local needs to streamline rental management and simplify property cleaning. To find out more about what we do, check out our website here.
Partnerships are an opportunity to connect with talent and experience in the industry. To find out more about partnership opportunities with Cleanster.com, get in touch. We have a chat function on our website, or you can find us on Instagram, Facebook, Twitter, and LinkedIn.

If you have more than 30 properties, you can join our VIP program with Hospitable.com.
Other Software Integrations
Along with Hospitable.com, Cleanster.com currently has direct software integrations with more than 10+ property management systems and channel managers. We are constantly working to improve our product and finding new ways to innovate vacation rental cleaning.
Follow our blog and social media channels for more news on exciting integrations and ways that we are making vacation rental cleaning easier.