Celebrating Earth Day with Cleaning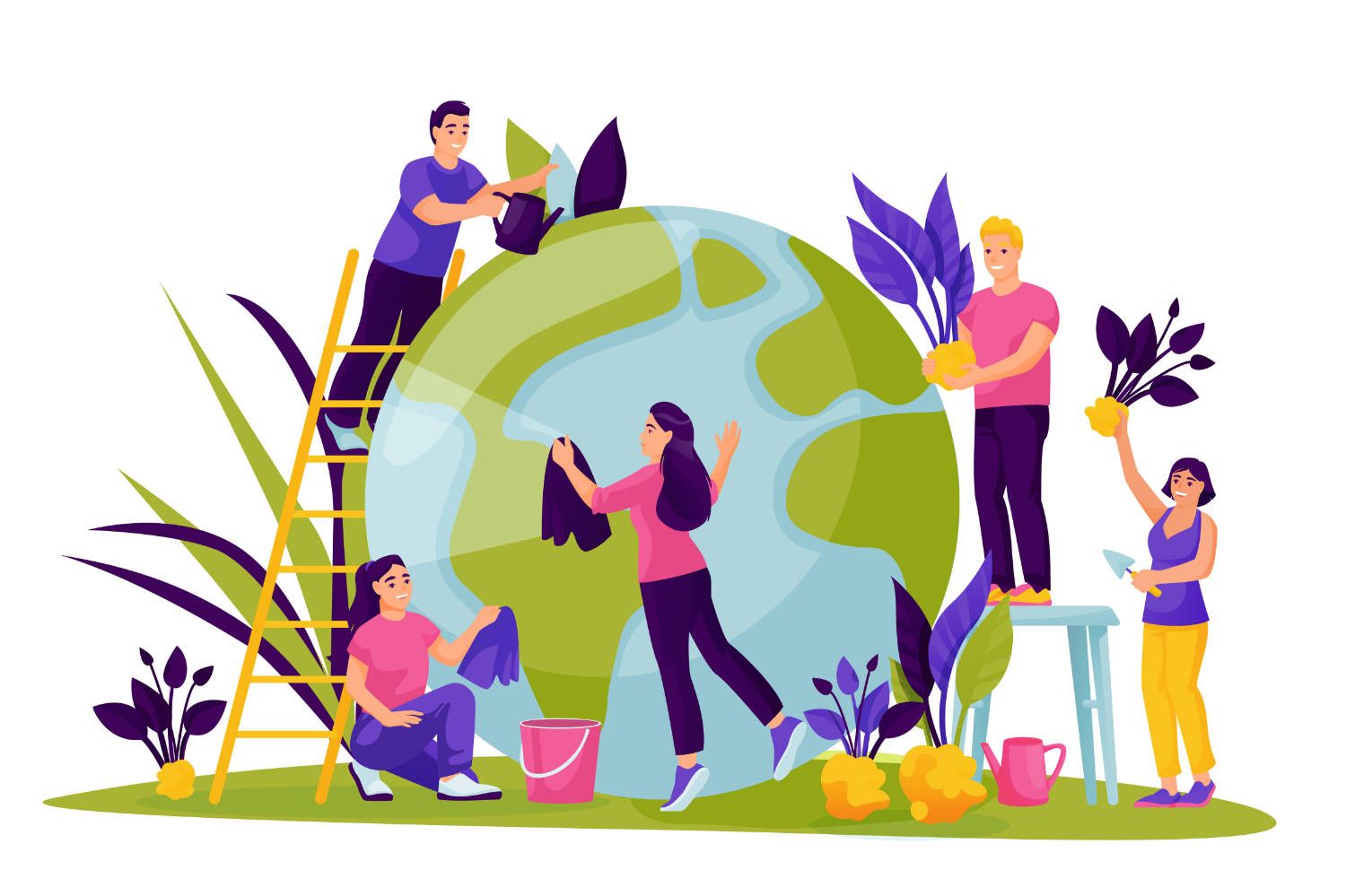 Earth Day is celebrated on the 22nd of April and the theme this year was Invest in Our Planet. The Earth Day organisation is asking that this year, "we need to act (boldly), innovate (broadly), and implement (equitably). It's going to take all of us. All in. Businesses, governments, and citizens — everyone accounted for, and everyone accountable. A partnership for the planet."
There were many events being hosted by Earth Day, including The Great Global Cleanup®, a campaign to remove billions of pieces of trash from neighbourhoods, beaches, rivers, lakes, trails, and parks. This is in a bid to reduce plastic pollution, improve habitats, and prevent harm to living beings on the planet.
Celebrating Earth Day, however, is something that can be done all year round and by yourself, if attending their official events aren't an option for you. You can even make a difference with the way you clean – not only by the products you use. It also comes around just in time to tie in with spring cleaning!
How to celebrate Earth Day with cleaning
The big one is making more planet-friendly choices when it comes to your cleaning products and ensuring they're not toxic. Many people have taken to creating their own cleaning solutions with all-natural products and find they work just as well as store-bought.
Less toxic alternatives include: lemon juice, baking soda, essential oils, white vinegar, and cider vinegar.
Reuse newspaper to get a streak- and lint-free shine on all sorts of glass, like windows and mirrors, by using it alongside some white vinegar. Then, once the newspaper is dry, it can be recycled as normal.
If you're considering celebrating Earth Day by spring cleaning and decluttering, there are options to decide on before completely throwing any items away. Consider whether they can be repaired or refurbished for a new purpose. If they're still in good condition and don't serve you anymore, donating the item is the best thing you can do! Keeping them from entering landfills is so important.
You should also take the time to sort through any items being thrown away to find out how to properly dispose of them. You'd be surprised at how many recyclable items end up in landfills!
Now is the perfect time to take stock of what you use to clean. Things like paper towels are single-use items, which will be headed straight for a landfill. Instead, using reusable cleaning cloths like micro-fibre cloths is much friendlier to the planet. You can also cut old t-shirts and towels into squares to use as cloths.
There you have it – you can now go forth and celebrate Earth Day all year round by cleaning as eco-friendly as possible.