Airbnb Cleaning Tips and Strategies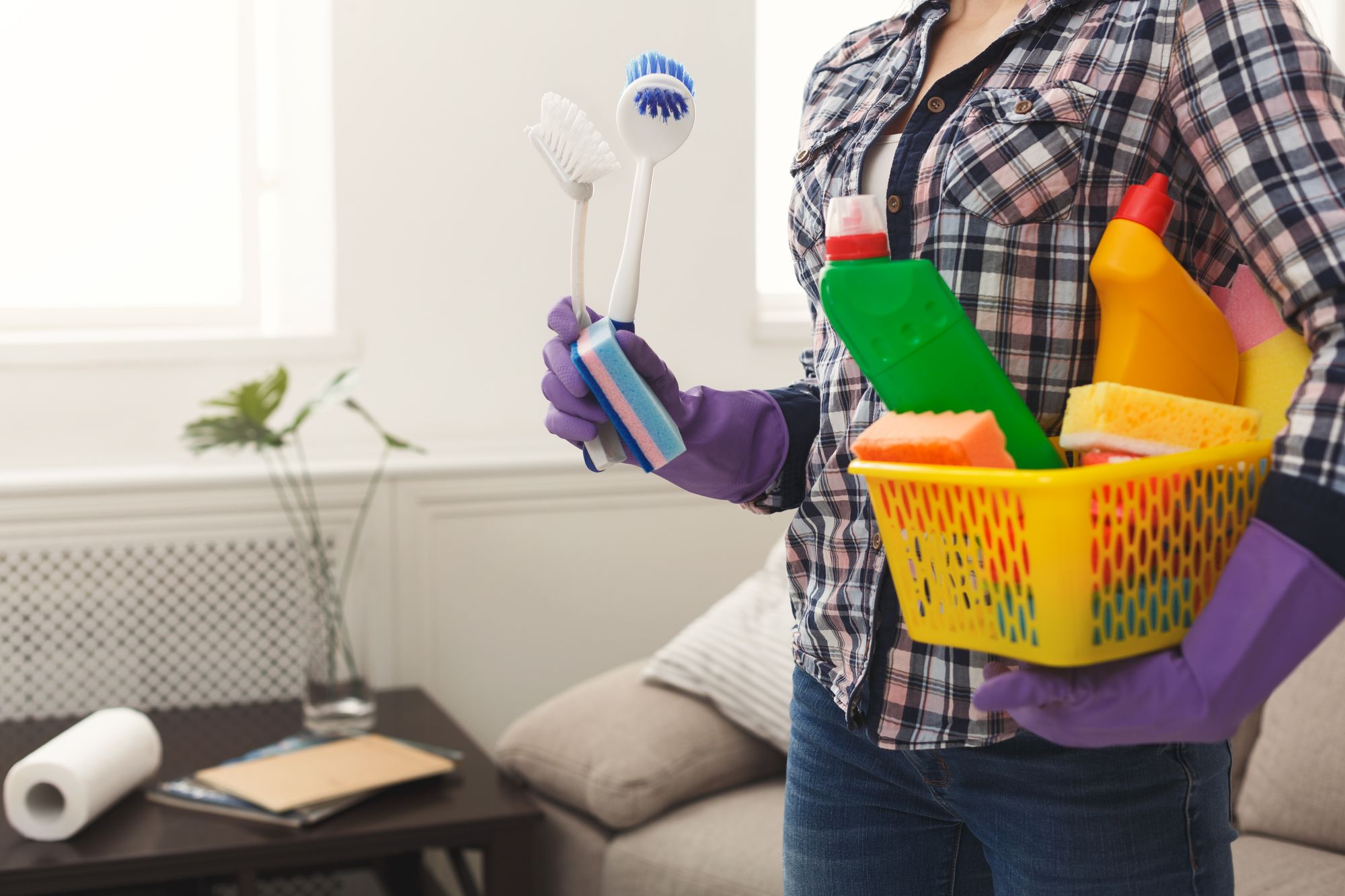 So you've signed up as a host on Airbnb, taken many great Airbnb photos and know how to use Airbnb SEO to your advantage. You've done the hard work required to get a listing; congratulations!  It's time to think about what happens when your first happy guests check out. How do you take care of Airbnb cleaning? It's best that you get your strategy figured out sooner rather than later. After all, the quicker you clean your Airbnb listing, the faster your next guests can check-in.
If you have a tiny Airbnb apartment and need to change the sheets and towels, cleaning your home on your own can be the best option. As long as you keep up with it week after week, cleaning your Airbnb should be simple. This approach also saves you money and lets you keep an eye on your listing.
Tip: Make yourself a cleaning checklist for your Airbnb to ensure you don't forget anything while you're working.
Opting for a cleaning service for your Airbnb may be a great strategy.  If you have many listings, a large place, or don't want to do it yourself, a cleaning service is a great investment. Consider providing them with a turnover checklist to ensure that nothing is missed with each cleaning visit. Small Airbnb cleaning companies have a reputation for being booked up solid, so it's always a good idea to have a backup, just in case.
After you've selected your preferred Airbnb cleaning method, don't forget to include it in your listing price. Even if you're cleaning yourself, make sure that you account for your time and cleaning supplies because it all will add up fast.
Get help from Cleanster.com:
Whatever approach you take, be sure to utilize Cleanster's Airbnb property management software to simplify the process. Use our Airbnb Multi-Calendar to organize your bookings and see when the next guest arrives to hire Airbnb cleaning crew.
The above tips will help you think through the Airbnb cleaning strategies and choose the one that works best for you. Regardless of the approach you choose, having a clean Airbnb home should be a top priority. Your guest will thank you for it.